Produce Safety Copywriting Portfolio
Below are a few produce safety copywriting portfolio samples to review.  This is not an all inclusive list of produce safety copywriting projects I've researched and written, but these are to give you an idea of my writing style and expertise.
Click the image to see the document.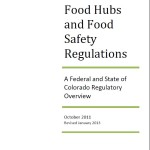 Here's the whitepaper that started it all!
Food Hubs and Food Safety Regulations (2011)
For a Healthy Weld 2020 local food hub startup project.  This food hub would offer many locally sourced foods besides produce, so the regulatory review covered not only local produce but meat, poultry and dairy.  At one point it was posted on the USDA website under their 'Business Resources' section.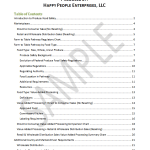 This is the food safety section of a Produce Food Safety and Farm to School Procurement Handbook. The handbook was a produce grower's guide to navigating food safety requirements for entering the Farm to School marketplace. (2012)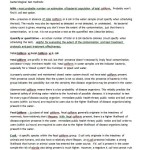 Water Testing Basics (2014)
A fact sheet provided as part of a Colorado State University Extension Produce Grower workshop presentation.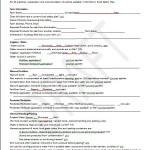 Farm to School Farm Food Safety Checklist – Draft (2016)
For a Colorado State University Extension presentation at a Farm to School technical assistance workshop.  A simple food safety checklist for School Nutrition Services when working with local producers.
You might also like:
Public Health Copywriting Portfolio
Other Copywriting Portfolio Examples