Public Health Copywriting Portfolio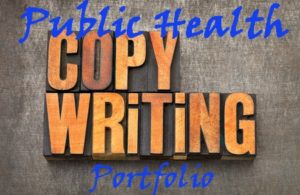 Below are public health copywriting portfolio examples on various public health topics such as Health Impact Assessments, Local Foods, Trails, Rural Parent Leadership curriculum review and others.
Being heavily involved in Healthy Eating and Active Living (HEAL)  initiatives for several years allowed me the opportunity to write on these topics in addition to produce  safety. You will also find additional public health related examples on this page.
Click on the image to see the example.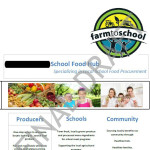 Marketing content for school food hub start up.  This is a draft layout for the client's graphic designer. The final brochure was created from this content and layout.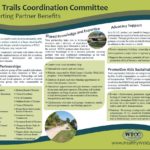 The Weld Trails Coordination Committee was a group of Northern Colorado municipalities of all sizes, who partnered together to expand and enhance the trail network throughout Weld County and the adjacent counties. This group was formed in 2008 and continued until  2012 when it was combined with the Northern Colorado Bike & Ped Collaborative.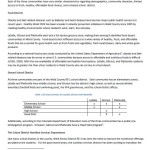 Excerpt of a 3-Community Health Impact Assessment
Excerpt from a Rural Parent Leadership curriculum report, making recommendations for adaptations to better fit rural settings.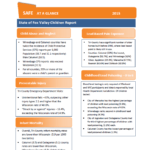 Excerpt from the final draft of the Fox Valley community health report.  This report was a very heavy data driven report, with charts and descriptions for explanation.  This is a final draft text of the report with an example layout for easy navigation.  A client partner organization was donating graphic design skills for the final product.
You can also check out my Produce Safety copywriting examples here.