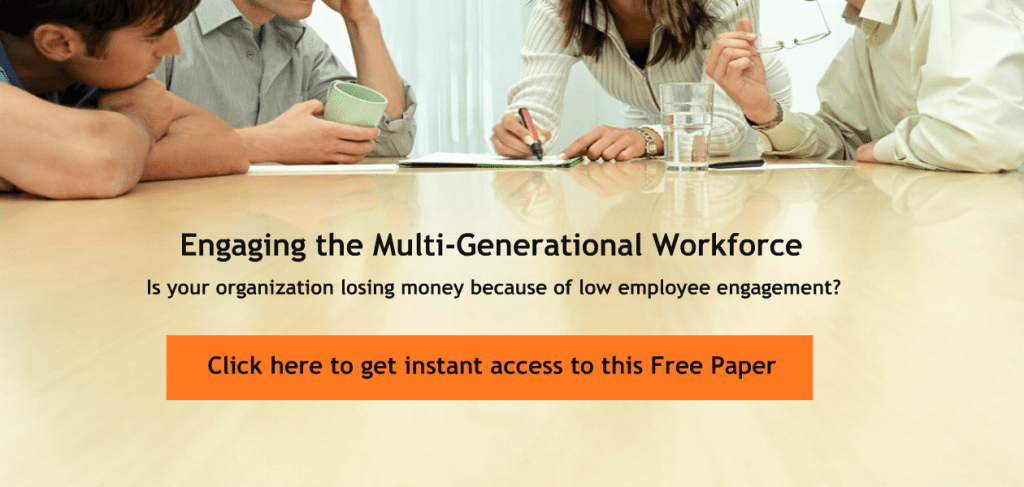 Engaging the Multi-Generational Workforce
Not only is an engaged workforce profitable for the employer and share holders, but it is also a satisfying place for the employee to work. Whether employees specifically seek out the 'contentment' component, the majority of employees leave because of the lack of workplace satisfaction.
Where you find organizations that are considered Good Places to Work, you find engaged employees, and usually a sizeable percentage of them.
Most employees don't become engaged on their own. If an organization wants to increase employee engagement, they must be an engaged employer.
An engaged employer expresses several observable characteristics: strong, authentic values that they operate by, an overwhelming demonstration of trust, fairness, and mutual respect for all, and a clear reputation for understanding and fulfilling promises and commitments.
Click HERE to get instant access to the free paper.
Pam is a freelance professional B2B copywriter, consultant and trainer specializing in FSMA and GAPs produce safety, local foods, and public health topics.  She supports clients to strategically analyze and problem-solve issues with project planning, start-up, implementation and sustainability.  This allows clients to create real world solutions while maintaining regulatory fidelity, so they can go from overwhelmed to in control!
Pam is also a Produce Safety Alliance Grower Trainer, has completed the FDA/USDA/NASDA approved On Farm Readiness Review training course and the Skills Enhancement for Produce Safety Alliance Grower Trainers workshop.   Email her to discuss your next project.
Share This




by

Follow Us




by